Team Building and Pre-Season Stuff
If you want a pre season training camp that will tighten your team, teach them about themselves and each other, build the bonds and their confidence in each other, then Rugbyperformance have both the staff and the experience to put together a package that is unequalled.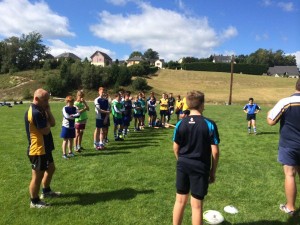 If you want to get the benefits of staff and coaches who have expertise garnered over years of working with people from across the widest range of the social and professional spectrum, RugbyPerformance will not disappoint.
Nothing we do comes out of text books, none of our knowledge is from a course we attended, it is all from what we have learnt over years of hard graft and stressful situations, from the World of Pro Rugby,& the British Military. It is not found anywhere else because we write all our own programmes to your specification.
Wellington College, Birmingham Solihull, Pontypridd RFC, Wilmslow High School, The King's School, Macclesfield are just a few who have been through the process.
You could be next.
We offer courses based in UK or in Spain – Get in touch for details.
Prices are more than affordable.